GenPro Energy Solutions was proud to be selected by the Mammoth Site in Hot Springs, SD to replace their lighting with LEDs.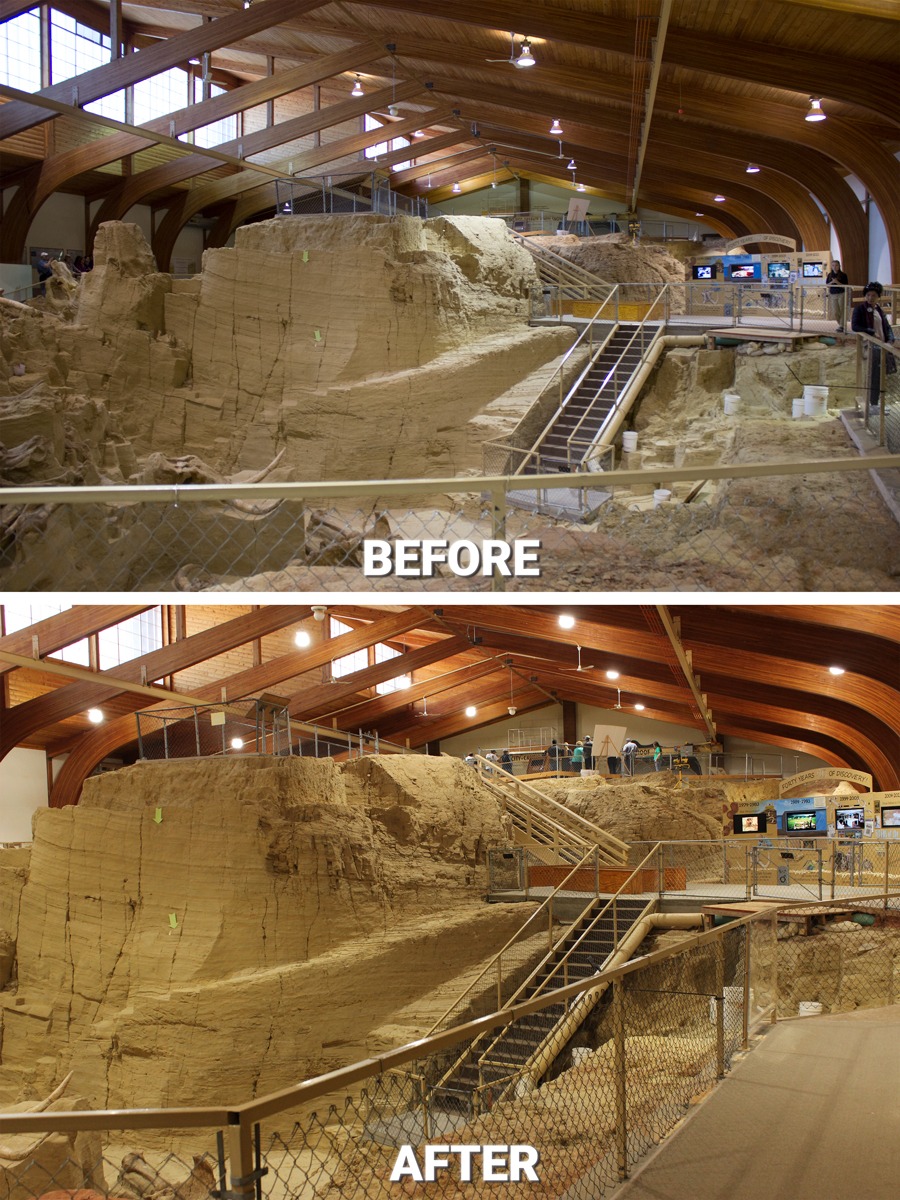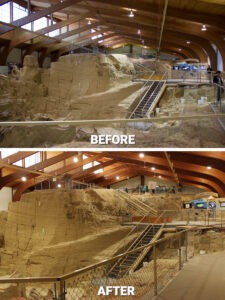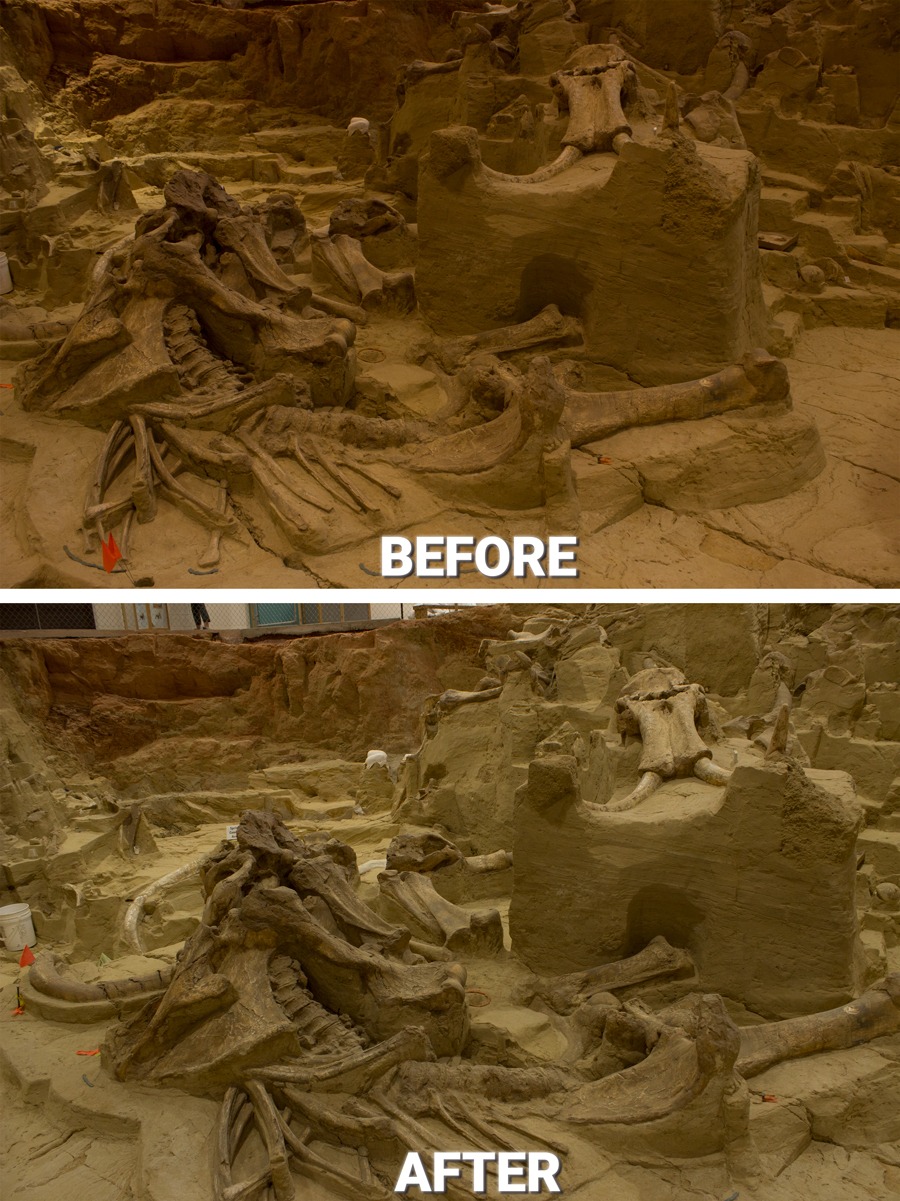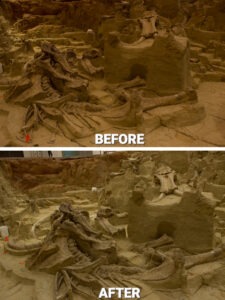 LED lighting is popular because it's brighter and more energy efficient than incandescent lights. But for the Mammoth Site of Hot Springs, there is another important consideration: the 26,000-year-old mammoth bones being unearthed at the site are sensitive to ultraviolet light, and LED fixtures emit virtually no harmful UV radiation, said Mammoth Site Business Manager Presston Gable.
GenPro Energy Solutions, based in Piedmont, recently replaced all of the lighting in the Mammoth Site's bone bed exhibit area with LED fixtures. The new lights are a striking contrast to the old metal halide fixtures that lit the bone bed in the past.
"It's pretty phenomenal," Gable said of the change in visibility created by the new LED lights. "We have to be careful about UV rays, because the bones are not fossilized."
The Mammoth Site is an in situ museum: many of the bones of Columbian mammoths, camels, short-faced bears and other Ice Age creatures are carefully uncovered but not removed from the excavation pit. Visitors can literally peer over the shoulders of the paleontologists and volunteers working the site.
Because the bones are left in place, said Chief Scientist Jim Mead, it can be hard to see the details and textures that offer clues about the lives of the ancient animal remains being studied. "With the new lighting, we can better understand the bones," he said.
For Ryan Usera, energy systems specialist at GenPro, the Mammoth Site project provided some unusual challenges for the highly specialized installation team. Scissor jacks and other traditional equipment couldn't be used, so the GenPro crew built scaffolding to reach light fixtures in hard-to-reach areas.
"We do installations at facilities that are larger in scale, but at the Mammoth Site we had to figure out how to reach the lights without damaging any of the bones," he said. "They told us the bones are so fragile that if something as small as a screw were to fall and hit a bone, it could crumble into pieces."
Before the project, the 26 high bay lights illuminating the bone bed were 425-watt metal halide fixtures. GenPro replaced them with the same number of specialized high-performance 240-watt LED high bays. Usera estimates the new lights will reduce the Mammoth Site's lighting energy use by 44 percent.
Update 05/26/2017: Black Hills Energy presented a check for $1,820 in rebates to The Mammoth Site of Hot Springs, South Dakota, after they replaced the lighting in the bonebed area with LED bulbs. The Black Hills Energy Community Giving Foundation matched the rebate amount for a total donation of $3,640.