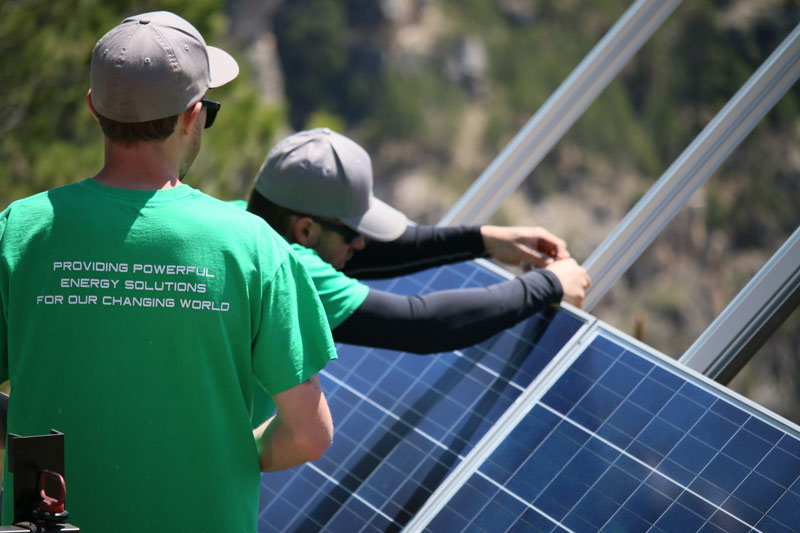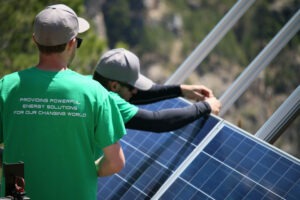 With the Renewable Energy Tax Credit still holding at 30%, the timing is better than ever to consider going solar.  Residents, commercial business, and utilities are taking advantage of the tax credit while it is at the highest it will be.  The price of solar is hitting an all-time low, which makes it a prime time to consider investing in solar energy.
The number one question that many face is: Who do you trust to do the job right and deliver the promises made?  What are the qualifications that you should look for when hiring a solar developer and installation company? Let's explore how to choose the right solar contractor the first time.
Are they NABCEP® Certified?
A reliable, dependable and qualified solar contractor needs to be NABCEP® certified.  The North American Board of Certified Energy Practitioners (NABCEP®) is the most respected, well-established and widely recognized national certification organization for professionals in the field of renewable energy.
At GenPro we are one of few NABCEP® certified contractors in the Midwest.  Know that when GenPro does it, it's guaranteed to meet your expectations.
How long has the solar contractor been in business?  What is their experience with solar design and installation?
Know that the company you are choosing has been in business at least 5 years.  Ask questions about the projects they have completed. Know that they have the experience to design and install a solar system that will produce the energy promised.
Is the solar contractor a licensed electrician?
Ask to see the solar contractors proof of electrical license and insurance certificate.  You want to ensure that you are working with a company that can be held liable for any issues that arise.
What are the names of the modules, inverters, and racking manufactures of the products being used?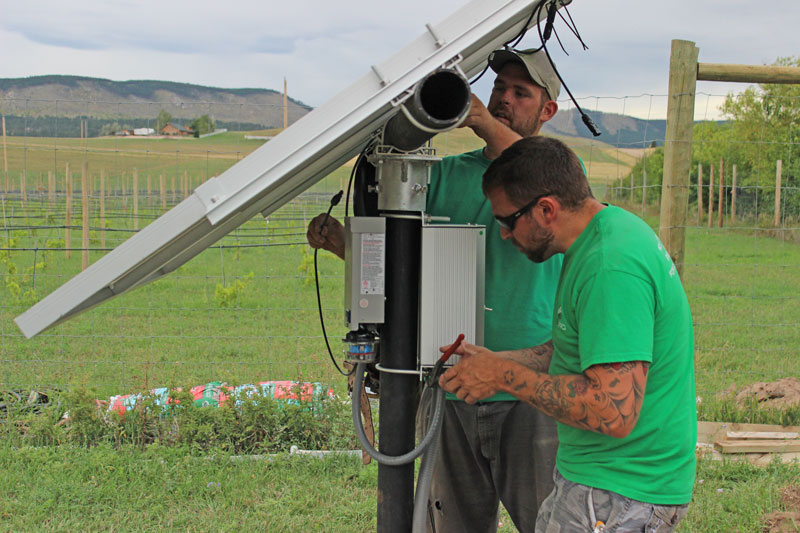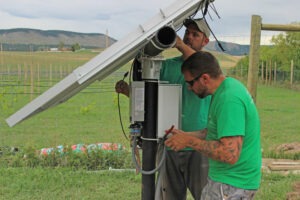 Know that your solar contractor is using tier one panels that will deliver the energy production numbers projected. You will want to research the brands being used to ensure that they are reputable and also check online reviews as well.
Ask for references
Reputable companies that have been in business for 5 years or longer will have a portfolio of references.  Don't hesitate to ask for them and inquire with their past customers.  See how they would rate their experience with the solar contractor and if their expectations were met and if they would hire them again for a future project.
What to look out for:
Be aware that there are general contractors out there that are trying to cash in on the emerging solar market that are not licensed, electricians. Often, they must hire a subcontractor who is a licensed electrician to pull your electrical permits, this person may not be a qualified solar installer and yet is responsible for the installation.