Sara Lynn Pesek
Director of Business Development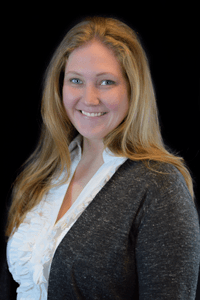 Sara Lynn Pesek joined GenPro in March 2018 as Governmental Affairs Manager. She comes into this role with deep experience in renewable energy in both project deployment as well as market trends and research. She spent much of her career in India, working at the intersection of rural development, clean technology, and social enterprise. As India head for Bloomberg New Energy Finance between 2008-2010, she opened their India office and started a new stream of research focused on emerging market and policy trends in the region. Also in India, she worked for a biofuels company and a solar developer, and most recently worked in India, Tanzania, and Myanmar for a research lab at MIT, focused on comparative evaluations of clean tech products used in rural development settings, such as water quality test kits, solar lanterns, and solar pumps.
As of January 2, Sara Lynn Pesek has been promoted to the position of Director of Business Development.
Sara came to GenPro in March of 2018 as Governmental Affairs Manager. However, she quickly proved that she had tremendous abilities in supporting GenPro in many other ways. In her new role, she will be responsible for assisting and supporting our Solar, Lighting, Distribution Sales, and Power Generation departments through detailed financial modeling, developing benchmarks for our industries, and creating metrics that we all can use to make sound business decisions. 
Sara is very excited to be back in the Black Hills and working develop solar across South Dakota and the Midwest. Unlike other parts of the world, the lack of a history of solar subsidies here provides an enormous opportunity for purely market-based economically-driven plays to provide cheaper, efficiently delivered power to homeowners, businesses, and communities while growing the local economy and providing highly-skilled and sought-after jobs.
And on a more personal note:
I love the outdoors and adventurous challenges — my favorites have been climbing Mount Kinabalu in Borneo and Mount Kilimanjaro with my dad and trekking through the Himalayas in Nepal. I'm a huge fan of the game of cricket and will talk endlessly about it to anyone who will listen. I've run (ok, half run, half hiked) the Swissalpine Marathon in the mountains around Davos, but my favorite race is the Mickelson Trail Marathon right here in Deadwood. After 12 years of living outside the country, I'm enjoying putting down some roots (literally!) and trying my hand at some gardening. I live in Spearfish with my boyfriend Luke and we love finding quirky and off-beat places while exploring the Black Hills and beyond, particularly on motorcycles.