Solar Water Pumps
Authorized LORENTZ Master Distribution Partner
Running large-scale irrigation systems on solar is an up and coming application. Irrigation is critical to raising crops in certain parts of the world, many of these locations are off the grid and have no electricity. Historically these sites would be powered with very large diesel generators which are high maintenance and expensive to run and fuel. There are now advanced drive systems available for large motors up to 600HP, they take in solar DC energy and put out the appropriate 3 phase AC power to run the motors. These systems can be set up for a solar-only option, meaning the system would only operate during the day and would likely distribute less water on overcast days. They can also be installed as a Hybrid system meaning that every once of solar energy is going towards running the motors but if solar irradiation levels drop you can back up the system with AC power or a gen-set and the system will pull just enough from these back up sources to supplement the solar for full power to the motor. This also allows for irrigating to be done in the early morning hours and into the evening or night. This scenario would drastically reduce the usage on these irrigation sites and also help with peak demand shaving.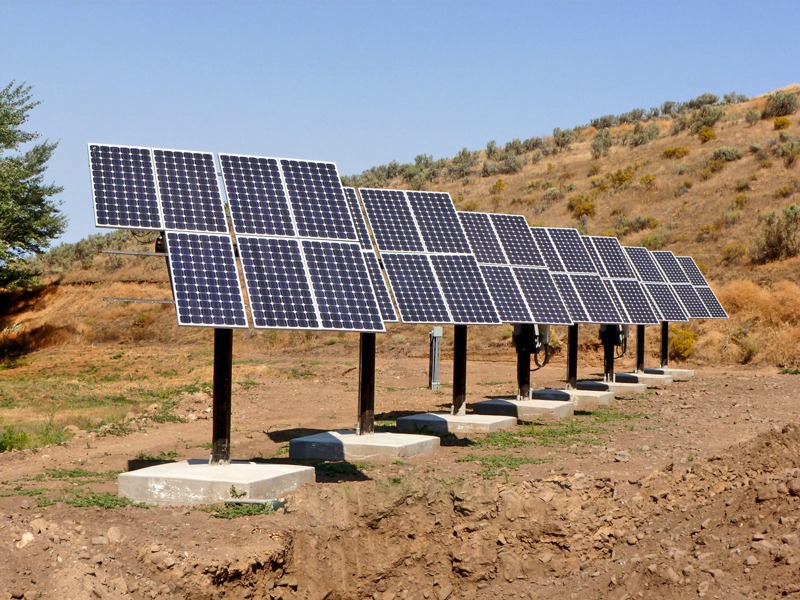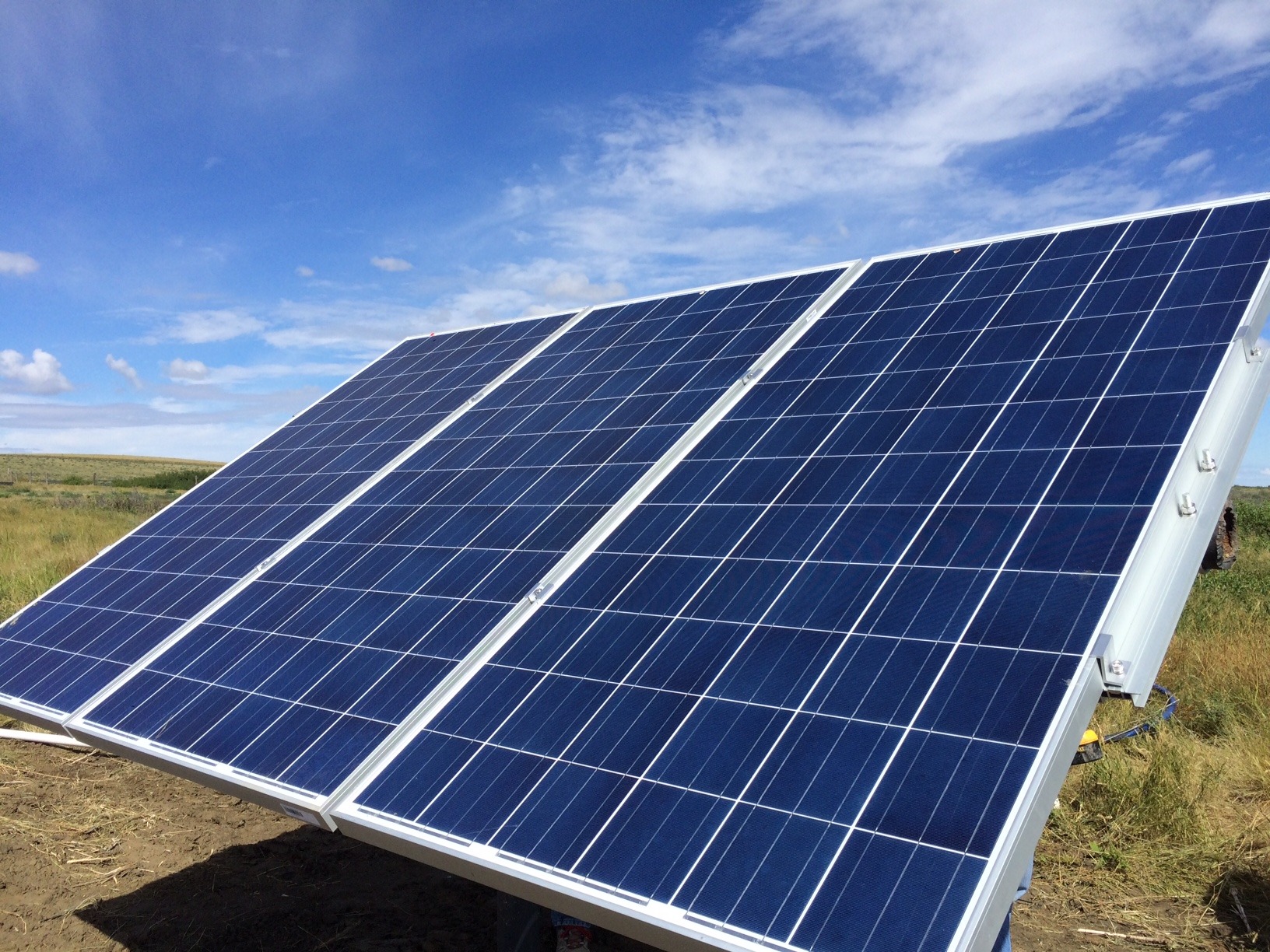 Benefits
Long life expectancy and proven in service record
Designed for use in remote and harsh conditions
Smart modular design for simple and cost effective servicing and repair
Highest efficiency, pumps more water than the competition, starts earlier in the day and finishes later
Fast and simple installation
Cost effective spare parts philosophy
Large range of pumps to closely match each application and optimise efficiency
Simple configuration, diagnostics and performance data via free LORENTZ PumpScanner Android™ App
Let us design your solar water pump system
Solar Water Pump Projects
No Results Found
The page you requested could not be found. Try refining your search, or use the navigation above to locate the post.