The Solar Power World Top Solar Contractors list includes Piedmont, SD-based solar firm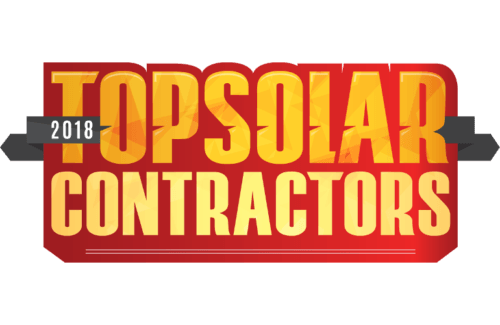 More than 10,600 megawatts of solar power were installed last year in the United States, and local installer GenPro Energy Solutions has been recognized by Solar Power World magazine for its contributions to the industry. GenPro Energy Solutions achieved a rank of 64 out of 450 solar companies on the magazine's 2018 Top Solar EPC's Contractors list.
The Top Solar Contractors list is developed by Solar Power World to recognize the work completed by solar contractors across the United States. Produced annually, the Top Solar Contractors list celebrates the achievements of U.S. solar developers, subcontractors, and installers within the utility, commercial and residential markets and ranks contractors by kilowatts installed in the previous year. The 2018 list was released on July 24.
GenPro Energy Solutions employs 35 workers who installed 6,329.9KW of solar power in 2017. The company's solar division specializes in municipal and community solar installations throughout the Great Plains region.
"We are extremely pleased to be named to the Top 450 Solar EPC list and the Top 500 Solar Contractors List in 2018. Being ranked #64 out of the top 450 EPC's around the country reflects the hard work and dedication we witness from our South Dakota team every day. Our state may not be known for solar yet, but the solar industry knows what South Dakotan's can do for the industry." – Dwight Patterson – CEO, GenPro Energy

"This achievement is the result of great execution by a team of skilled professionals who are passionate about what they do. They are constantly looking for better ways to do things and really enjoy their work. That's why we will continue to climb on the list. I believe we're just getting started." – Lee DeLange, COO, GenPro Energy

"Solar Power World is very excited about the 2018 class of Top Solar Contractors," said Kelly Pickerel, editor in chief of Solar Power World. "Our 2017 list showed impressive installation numbers after 2016's huge rush to meet ITC requirements, and many companies were hesitant to show unavoidable installation dips after last year's high. We're happy to feature a strong group of thriving U.S. solar installers on the 2018 Top Solar Contractors list. These companies truly are at the top of their markets."
About Solar Power World
Solar Power World is the leading online and print resource for news and information regarding solar installation, development, and technology.